Index
1 How is social media influencing the new marketing landscape?
2 Social Media Platforms Helping Drive the New Marketing Landscape

2.1 Facebook
2.2 Twitter
2.3 Instagram

3 The influence of consumers
As social media and social media continue to develop rapidly, they become a significant element of the new marketing landscape. Today design and online experience influence the way brands engage with their consumers.
In the business world, marketing has always been paramount. In the past, marketing was based on conventional methods that had been around for a long time.
From print ads to television ads, this type of marketing was common. The evolution of marketing hit the industry like a wave. What were those unusual changes?
How are social media influencing the new marketing landscape?
Social media has changed the way organizations market their brands in two basic ways:
For starters, the brand is no longer under the influence of the chief marketing officer or any other individual in the organization. It is now under the influence and control of the CLIENT.
The other factor is that today more customers know and DECIDE what type of content they will share online. Sellers cannot DECIDE for them.
Social media platforms that help drive the new marketing landscape
Facebook, Twitter, and Instagram are at the forefront of social media platforms influencing the new marketing landscape. Furthermore, these platforms are available on mobile devices as free applications.
As the use of cell phones has skyrocketed in the recent past and an increasing number of people are reaching the internet via cell phones, organizations have taken full advantage of this for heavy use of network platforms. social. Let's take a look at each of them individually to see how the marketing landscape has changed in recent years.
Facebook
Since its inception, Facebook has seen prosperous growth in popularity, success, and number of active users, among other achievements. In June 2019, Facebook had 2.41 billion monthly active users and 1.590 million daily active users. This means that an organization can use Facebook to target multiple audiences across geographies, ethnicities, and ages.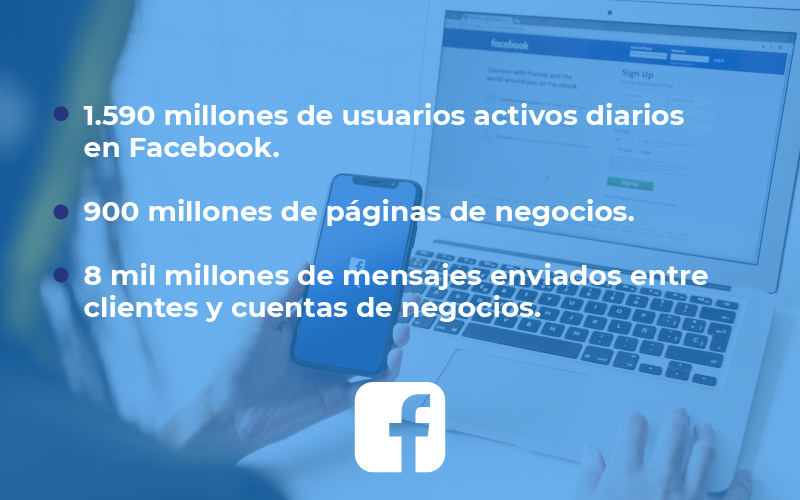 The advertising segment of the company has been the one that has generated the most income, when compared to other sections that produce income.
According to Market.us, as of January 2019, there were 90 million business pages on Facebook and 8 billion messages are sent between customers and business accounts each day. There are 700 million users who use Facebook events every month.
Ad Espresso reports that people spend an average of 35 minutes a day on Facebook. These statistics have pushed a surprising 93% of social media advertisers to use Facebook ads.
Twitter
Whether it's the latest news or the latest meme, Twitter consistently outweighs its weight in cultural awareness. With 326 million monthly active users on twitter, marketers have viewed Twitter as a robust brand promotion tool. It is even surprising that the clients themselves help promote the brand on Twitter.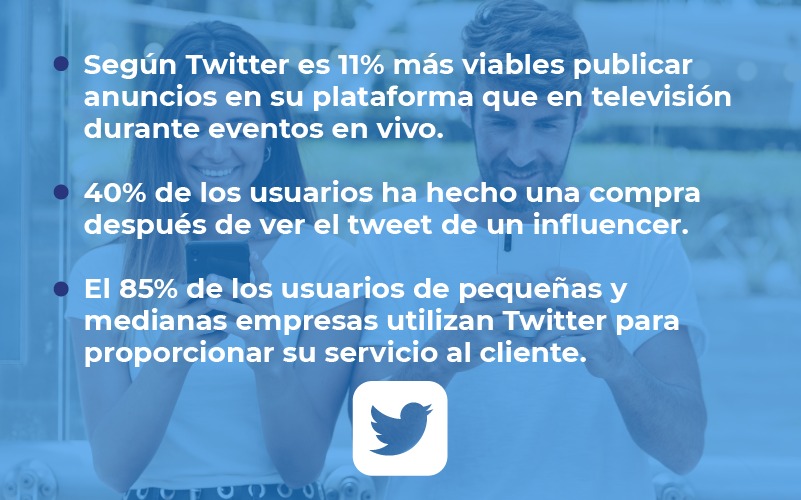 According to Hootsuite, 24% of US adults use Twitter. Brands can easily lose customers or gain leads based on comments shared on this social network.
How has the new marketing landscape changed ? Twitter reported that ads on its platform are 11% more viable than TV ads during live events. And 40% of users declare that they have made a purchase in view of a tweet from an influencer.
Good customer service means receiving real-time feedback and acting on it. Even a quick response to a customer inquiry via twitter goes a long way to customer satisfaction. 85% of small and medium business users use Twitter to provide their customer service.
Instagram
Instagram started as a photo-sharing platform in 2010. It soon became a sales and marketing platform for small and medium-sized businesses. With 22 percent of millennials rating Instagram as their favorite social media platform, it's no wonder that social media marketers have leaned towards this platform.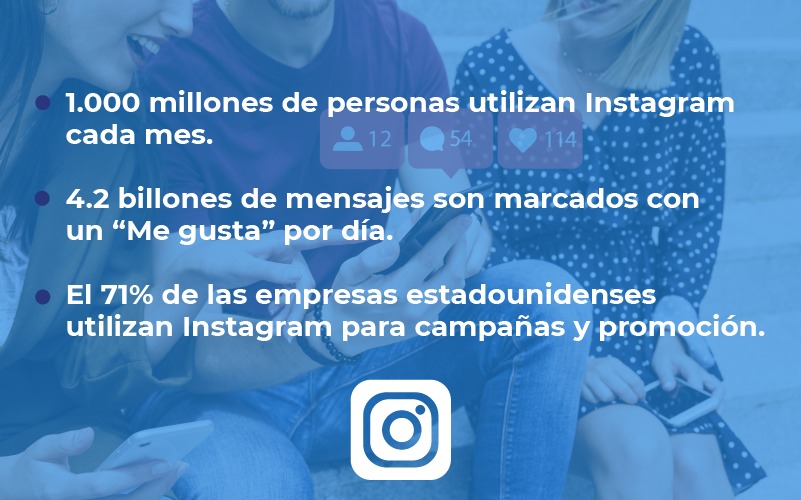 Instagram promotion is the way brands use Instagram to connect with their target audience and market their offerings. 1 billion people use Instagram every month. Of the social networks, only Facebook and YouTube have more registered users. Hootsuite reports that 72% of US teens use Instagram. 4.2 billion messages are "liked" by users per day.
What are the chances that a brand's message has not been seen or appreciated by anyone? It is safe to say that the figure is very insignificant. Instagram also offers a feature to promote a message. This means that for a small fee, thousands of users will see paid ads appear on their feeds browsing Instagram. This new marketing landscape has led 71% of US companies to use Instagram for their campaigns and promotion.
The influence of consumers
With customers " liking " and " tagging " the items or brands they like, the work of merchants has been reduced when it comes to brand visibility on social media. This means that happy consumers act as advertisers or promoters of specific brands or products.
Consumers and online communities have taken the power of communication from marketers, where they share and create information about brands.
Marketers now realize that the use of social media decisions is no longer always subject to them, it is increasingly dependent on whether consumers like their product or brand or not.
Lego is a great example of a company that has taken advantage of social media in a way that has enabled the company to communicate and collaborate with its online customer communities.
The Internet made it possible for Lego to participate in the innovations shared by fans and many of them improved and expanded the Lego building system, or introduced new ways of using it, which were well suited to Lego's strategy. A victory for Lego taking advantage of social networks? DEFINITELY YES!
It's no secret that the digital revolution has changed advertising and the new marketing landscape for the better, and social media has a huge influence on this.
Being easy to use, free and gives direct access to millions of people who need to connect with, social media has become one of the most fruitful and modern ways to market your business.
Note written by:
Team QuestionPro LATAM
Twitter: @Questiopro_es
LinkedIn: QuestionPro Latin America